Why Should I Work With An Architect to Build My New Home?
Thu, Jan 13th, 2022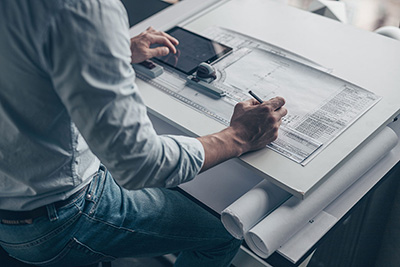 When thinking about building a new home or renovating an existing one, there are many things to consider. That is why working with an Architect will help you to really build the home of your dreams.
When you work with an architect, they have so many skills that they will think of everything to help your vision come to life in a big way.
Contemporary life is full of comforts offered by modern technology. As people spend more time indoors, this has created the need for indoor living spaces that mimic outdoor ones. One example of this can be found in the type of furniture used in homes. Living rooms contain couches, chairs, and tables that are all designed with comfort in mind.
Architectural Design Considerations in Southwest Florida
If you are living in Southwest Florida, then the architectural design of your home will need to be forward-thinking as well. As such, it is important that you not only look into what makes a house aesthetically pleasing but also what features will help you adapt to modern life as you age.
One design that is perfect for modern living rooms, especially in Southwest Florida, is known as the lanai home. This architectural design features large windows and sliding glass doors that open up to an outdoor space with comfortable furnishings. You can enjoy your favorite television show or join the rest of your family for dinner while still feeling like you are outside.
Architectural design is ideal for homes that are surrounded by water or wetlands, as there are beautiful creative ways the design will allow you to be able to appreciate the natural beauty of your surroundings.
Designing your home to fit the theme of Southwest Florida will require you to consider a variety of factors. First and foremost, is the architectural style that you prefer. Consider whether you would like a Mediterranean-style home, Olde Florida, Coastal or maybe another architectural style that is perfect for those who want to live in luxury.
Your New Home's Design
Next, think about what is important to you when for your new home's design. For example, do you want a home with an open floor plan, more bedrooms or a balcony? You can work with your architect to come up with a design that will provide everything you want.
When it comes to your new home's design, be sure to take the outdoor space into account. Think about how much time you will spend in this portion of your house and what features will make this feel like home and be more functional (outside kitchen, pool and spa, entry to a bathroom from the pool deck, etc).
Working with an architect will allow you to create a detailed plan that will help bring your dream home to life staying within local codes and regulations. An architect can also be helpful for those who are looking to renovate their current home. Working with a professional is the best way to ensure that everything you want in home will be included in a way that provides the best flow and floor plan.
If you are looking for an Architect to help with building your new home or renovating an existing home, consider working with South Florida Architecture. They can help you create a master plan for your dream home by considering architectural design techniques that are based on your desires and needs.
Call South Florida Architecture today! 239-777-0616