Differences Between Residential and Commercial Architecture
Thu, Mar 19th, 2020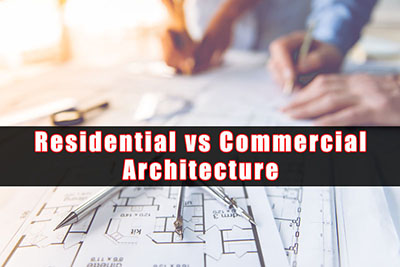 Residential and commercial architects often require different perspectives and skill sets. Fortunately, for South Florida home and business owners, South Florida Architecture has over a half-century of experience designing both.
When you think of architecture, what comes to mind? Probably big cities, skyscrapers and extensive design schemes that leave you mesmerized… and you wouldn't be wrong for thinking those things. But when you zero-in on the differentiating aspects of residential and commercial architecture, there are many distinguishing foundational and design features that an architect must be aware of before beginning a project.
In this blog, we'll discuss the core differences in residential and commercial architecture and how these characteristics can affect the infrastructure of a building.
Residential Architecture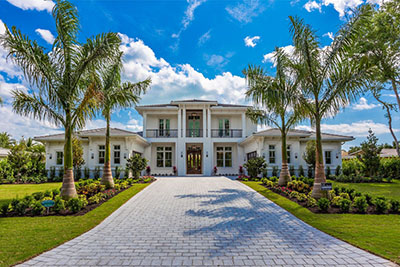 When an architecture firm is hired to design the layout of your home, you expect certain enhancements to be made:
Maximized spacing
Connectivity
Ceiling design
Patio design
But for these things to happen, architects must have a detailed design plan based around necessary features, such as:
Electrical lines
Plumbing
Stairs
Attics
Failing to take these things into consideration can result in poor infrastructural integrity of the home.
The job of a residential architect is to create a comfortable, stylish and safe living environment for the homeowner. To ensure that happens, we listen to the needs and concerns of the homeowners, follow code and regulations, communicate and show great attention to detail every step of the way.
Commercial Architecture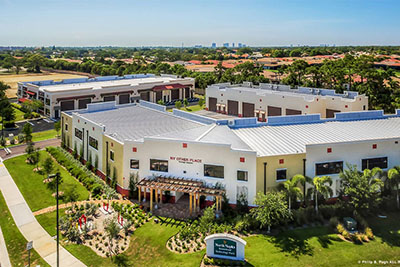 Although residential and commercial architecture designs display some similarities, they also present many differences. A commercial design needs to suit the people working in the space and any customers/guests that visit, depending on the industry. A retail store, gym, restaurant or shared office building will have a completely different design process than a home, all the way from concept to delivery.
When completing a commercial architecture project, spaces such as:
Storerooms
Offices
Meeting rooms
Elevators
Conference rooms
Bathrooms
All need to be taken into consideration. These unique features will affect the construction time, number of construction workers needed, budget and size of the structure. Work spaces generally attract the type of person or business they want occupying the space, this must be communicated from business owner to the architects to achieve the desired look.
South Florida Architecture
South Florida Architecture is here to design the home of your dreams or create a work environment that is conducive to your business. Give us a call and Let's Get Started on your next project!
(239) 777-0616 (Bonita Springs)
(239) 778-6694 (Naples)