Benefits of Hiring an Experienced Architect
Fri, Aug 16th, 2019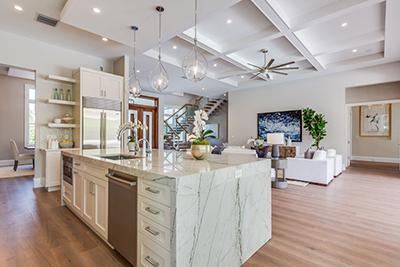 Do you and your family need a more spacious layout that makes daily life more functional? Hiring a reputable architecture company to help remodel your home, or build a new one, allows you to overcome numerous obstacles that most people will undoubtedly encounter.
Licensed and trained architects are equipped to see past the construct barriers of the original design to flawlessly enhance your space.
In this blog, we'll discuss how an experienced and skilled architect can develop creative solutions for the layout of your current or new home, along with why it's critical to avoid major design errors on a project.
Creative Solutions
Architects have a unique skill-set that allows them to visualize the potential of a space and enhance its overall functionality. An Experienced architect should have excellent creative thinking skills to:
Maximize your space
Save you money
Resolve unexpected issues
Solutions such as incorporating hidden storage (Ex. under stairs, extra closets) can help your home stay neat and orderly. Hiring an architect that's always thinking outside of the box will benefit you long after the construction process is over. The positive effects are felt in everyday life:
When you have friends and family over and everyone is able to converse from different rooms because of the open floor plan
You will be able to keep an eye on your children while you're washing dishes and they are in the living room
Or maybe your architect is able to better streamline your morning routine because they implemented unique bathroom features or a creative layout
Avoiding Design Errors
We've heard of countless residential and commercial projects that were set-back because there wasn't an experienced architect on the job. Severe design mistakes that aren't caught in time can delay a project weeks or even months. It can suspend the development for such a long period of time because of:
The time it took to do it incorrectly
The time it took to undo the mistake
The time it took to do it correctly
The size of the project and the size of the mistake will determine the length of time something is prolonged or delayed.
South Florida Architecture
South Florida Architecture has over a half-century of combined experience. Our goal behind all of our residential and commercial projects is to bring our clients' vision to life through creative and innovative design. We have the creative skill-set to design the space of your dreams, while in-turn, avoiding critical design errors.
Give us a call for any of your residential or commercial architecture needs!
(239) 777-0616 (Bonita Springs)
(239) 778-6694 (Naples)