What Are the Benefits to Using A Predesigned House Plan?
Fri, Dec 10th, 2021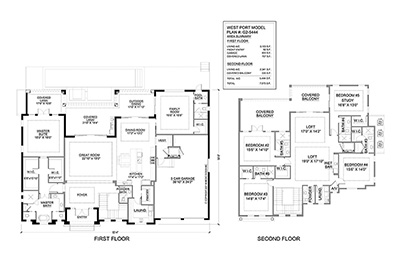 When building your dream home, everyone wants the look of a home designed especially for them by an architect but often a custom designed home is not in the budget.
This is where a predesigned house plan can help bridge the gap. Predesigned house plans are already drawn out and can be used to quickly construct your new home. There is no reason not to use predesigned house plans when building your new home because of all their benefits.
Some of the benefits to using a predesigned house plan are:
They are perfect for first-time home builders.
They usually have already been approved by your local building department, so there is no need to even go through their process again! This can be a huge time saver in the long run.
Also cost-effective because you will not have to pay an extra architect or design fee when using them. You can either draw up your own architectural designs or use someone else's preapproved architectural plan when it comes to designing and planning out where everything should go in your house.
South Florida Architecture's predesigned house plans can also be customized to fit and suit your specific needs and requirements, which is a huge benefit that not all predesigned houses have.
If you can't find a predesigned house plan that meets all your needs, you can always have one custom-designed for you.
Predesigned house plans come in every size, style and shape imaginable, so there is definitely something out there for everyone! Whether you are looking for a modern home or something more traditional, South Florida Architecture has the perfect predesigned house planfor you.
Building your dream home does not have to be a daunting task - using predesigned house plans will make the process much smoother and less time-consuming. View the predesigned house section of our website today to get started on finding the perfect predesigned house plan for your new home!