Top Architectural Trends to Watch in 2019
Fri, Feb 15th, 2019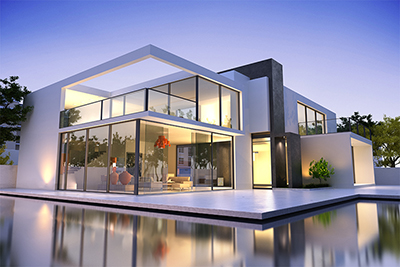 Today, many prospective home buyers are shifting away from many aspects of traditional architecture and, instead, opting for more contemporary aesthetics, modern technological amenities and green construction. Below we will discuss these three major architectural trends that will, inevitably, become more and more prevalent in the year ahead.
Contemporary Aesthetics
The aim of contemporary architecture is to incorporate the surrounding landscape into the overall appearance of the home itself. This is often accomplished through large, sometimes unusually-shaped windows, minimalistic styling and the fusing of numerous structural materials, such as brick, stone, and wood. Many home buyers, particularly millennials, favor contemporary or transitional architectural styles over the "cookie-cutter" home designs that saturated the market in the 1980s and 1990s. In fact, a recent study by Better Homes and Gardens found that 43% of millennials want their home to far more customized and less "cookie-cutter" looking than the homes that they grew up in.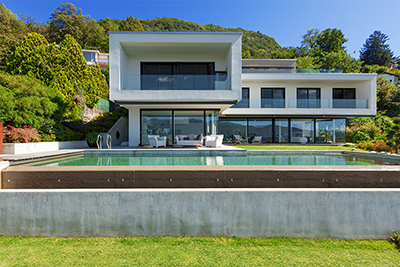 Technological Amenities
Recent advances in technology have created an entirely new definition to the term "modern amenities". With more and more smart appliances and fully-integrated smart home systems available than ever before, the demand has never been higher. Once thought to be the stuff of science fiction, homeowners can now preheat the oven, turn the dishwasher on, adjust the lighting or thermostat and even reorder groceries all from anywhere in the world via their smartphone. When coupled with the added peace of mind that a smart home security system provides it's easy to see why so many consumers love the convenience and security that these smart home technologies offer.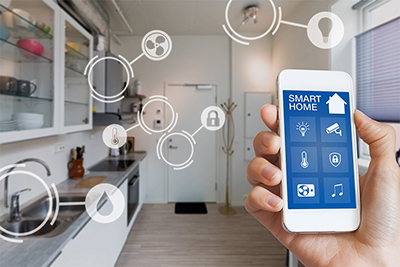 Green Construction
The market for green construction and environmentally friendly housing options has never been stronger. Environmentally-friendly construction, sustainability and energy-efficiency have become a top concern for home buyers. Vertical gardens, green rooftop gardens, energy efficient appliances and especially solar roof tiles are becoming increasingly popular and are sure to continue to grow as more and more consumers become cognizant of reducing their carbon footprint.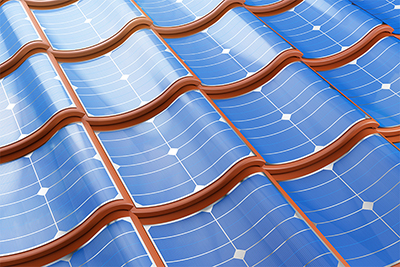 SOUTH FLORIDA ARCHITECTURE: RESIDENTIAL DESIGNS
South Florida Architecture features a highly experienced and creative staff that specializes in Custom Home and Renovation projects for residential housing. We aren't cookie-cutter architects. Instead, we take a personalized approach with every client. During the initial meeting, our architect takes note of your desires as well as the landscape you've chosen for your project, and incorporates both into a unique design.
Have a project in mind? Give us a call at 239-777-0616 and let's schedule a time to talk about it. We're devoted to helping you bring your residential home dreams into reality.