Your Home's Living Space
Fri, Feb 11th, 2022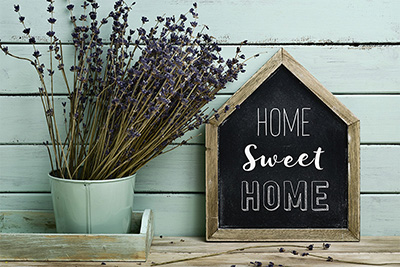 Everyone loves a big beautiful home that features all of the amenities like a huge kitchen with all of the latest appliances, a home gym, media room, lots of storage space and huge walk-in closets, a large garage, and a great floor plan.
People also enjoy a breathtaking outside space that can include an outdoor kitchen, fireplace, television, firepit, and please don't forget a pool and spa!
If you're the type of person who enjoys outdoor living spaces and entertaining, either renovating or adding to your outdoor space can take your home to a whole new level.
Your Home's Outdoor Living Area
Think about it! Enjoy your beautiful outdoor kitchen while sipping a poolside cocktail or fire pit party under the stars with friends and family.
People have been delighted for years in the luxury an outdoor living space provides. There is so much that can be done to make your outside space comfortable like incorporating different types of seating arrangements so you can have multiple uses from your patio?
A new lounge sectional or the addition of a few chaise lounges so the whole family can sit together and even have extra room for friends to join too!
A cozy spot with lots of pillows can create a relaxing area so on a chilly night you can snuggle up or enjoy some alone time on a sunny afternoon reading your favorite book.
Add a new umbrella to provide shade on a sunny day and it can feel just like a day at the beach but in your very own backyard.
A big television set is also fun to have in case you want to enjoy some time outside with family and friends while watching sports, movies, or even entertaining guests.
Ceiling fans to help circulate air along and portable heaters which are great if you want to keep warm during those chilly evenings can all be incorporated into your outdoor space.
Features like candles, torches, string lights, and solar path lights will create beautiful accents to showcase your personal style and will also provide light while enjoying your outdoor kitchen and pool area.
More Ways to Get the Most Out of Your Outside Living Area
The sky is the limit when it comes to designing your outdoor living space. A unique addition like a cabana sectional that can fit up to 10 people with a nice design works perfectly in any outdoor setting.
Host cookouts with family and friends or host an outdoor movie night to nurture and build closer relationships with friends and family by spending fun and quality time together.
When the sun sets you can hang out by the fire pit below a starry night sky while enjoying the company of friends, family, and loved ones or just relax by yourself.
What are you waiting for? Contact South Florida Architecture to work with a professional to help bring your dream of the perfect outdoor living space to a reality!