How Can I Make Working From Home Even Better?
Tue, Oct 12th, 2021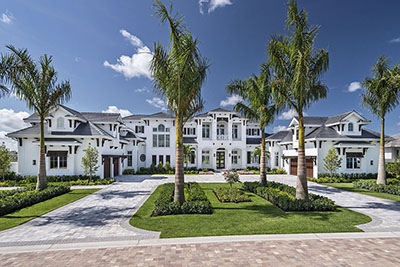 The pandemic has shifted where and how people work. Many individuals are still working from home and this trend may continue for some time into the future. Most people who work from home can actually work from anywhere and with the ability to get their work done remotely, many are working from their vacation homes.
If you have been thinking about building a new vacation home or if this would be your first vacation home, now is a great time to actually take the steps to get the process started so you can work and then start your vacation at the end of every workday!
If your dream vacation home is going to be built by the beach, a river or lake, a coastal style would be the perfect fit! A coastal style home is represented with the consideration of seaside elements including the sea, sand and sky in both design, color and texture.
Should I Choose a Coastal Style Home If I Don't Live Near the Beach?
For even people who are landlocked, a vacation like coastal style home is a popular design.
The interior of a coastal home exudes lots of natural light with an open and airy floor plan so the indoor and outdoor living spaces seem to merge together. Glass doors, large windows and skylights are a must. Many natural elements are also part of a coastal style home including wood which is usually whitewashed or in blond maple or ash.
Since people are working from their home or vacation home, spaces need to be flexible and also comfortable. Farmhouse elements are also in demand including wood plank floors, organic textures and scraped plaster walls.
A coastal style home (even if it is not near the beach) is meant to inspire a feeling of being near the beach or water and provides the laidback vibe and casual living that usually accompanies living near the water.
Here are more elements to evoke a coastal style:
Mixed woods - Top beach clubs all over the world mix and match different types of woods, stains and finishes
Whitewashed walls - This makes interiors seem brighter
Tongue and groove panels - Helps create a rustic laid back environment
Hardwood flooring - Provides a cozy, natural look
An example of one of the coastal style homes we designed is our Buckingham model. This is a home for someone who wants a lot of space! It features 7 bedrooms, 8 1/2 baths, a 4 car garage and 8,285 SQ FT of total living area. There are too many features to list here so if you would like to see more of this home click here
South Florida Architecture brings all of your residential and commercial architectural design dreams to life! Give us a call and Let's Get Started! (239) 777-0616
Sources: House Beautiful.com, Oceanhomemag.com