Have You Considered Building a Custom Home?
Thu, June 11th, 2020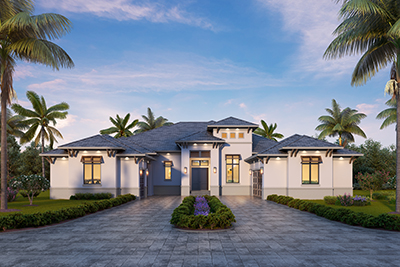 Have you been house hunting with your spouse for months and months, but to no prevail? Every time you browse an existing home, something feels off. Whether it's the flow of the home, size of the bedrooms, curb appeal, kitchen functionality, or all of the above, finding a home that fits you and your family's needs has been a struggle. There's nothing wrong with wanting a home that's absolutely perfect, but there might be only one solution to your predicament... building your very own custom home!
In this blog, we'll discuss four major benefits of building a custom home, as opposed to moving into an existing home or using a pre-designed plan.
An Abundance of Options
Deciding to build a custom home provides you with an unlimited amount of design options for your home. Things such as (but not limited to):
Flooring
Ceiling design
Kitchen details
Crown moulding
Countertops
Are examples of details you would have in your home right off the bat. There wouldn't be a need to move-in and live through an entire construction process or wait years to have your home exactly how you want it.
Express Yourself Through Your Home
Can you think of a better place to express your style and personality than your home?
Color schemes
Open/Closed floor plan
Art collections
Furniture
Your custom home is a blank canvas waiting for you to create a unique atmosphere catered to your living style. Even the exterior of your home should exude your personality with the paint color, landscaping, garage door, etc. that you choose.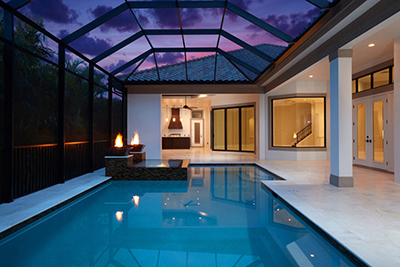 Functionality
Even with a pre-designed house plan, you are often forced to design around the home's layout, sacrificing some of the ideas you had in mind. In a custom home, whether you want a three-story home with an in-home bowling alley or a spread out one-story home with a pool and bar, it can be done the exact way you want it!
Control of Your Budget
People believe that building a custom home is more expensive than buying an existing home. That might be somewhat true (depending on the situation) in the short-term, but over the long-haul, a custom home will provide you with the best overall value. Your architect has vendors that will use state-of-the-art materials to last a very long time. Much longer than older materials from a home that's 10, 20 or 30 years old.
With a custom home, you control the budget, materials and special features in the home to make it your own. Hiring an experienced and qualified architect will help things stay on time, on budget and on track.
South Florida Architecture
At South Florida Architecture, we will cater to your lifestyle needs and design the custom home you've always envisioned.
Deciding on an experienced and reputable architect can make the experience seamless. Combined, our architects have been designing luxurious custom homes for over 50 years while producing breathtaking results. Let us show you what we can do and Let's Get Started!
(239) 777-0616 (Bonita Springs)
(239) 778-6694 (Naples)