Benefits of Remodeling and Expanding
Thu, Jul 18th, 2019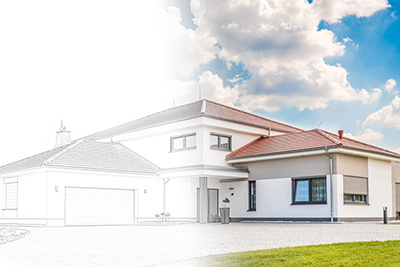 When deciding to renovate or expand your home, the process starts with a plan. But sometimes things don't always go according to that plan. This is when it's beneficial to use the services of an experienced architect! As we like to say at South Florida Architecture, not all homes are perfect, (yet). In this blog, we'll discuss the benefits of remodeling and expanding your home and how you can benefit from using a professional and reputable architect.
Remodeling
Even if you invest in a brand-new home, there's a chance that some of the space isn't being maximized to the fullest. Some architects like to call these areas "dead spaces". It's very important to strategically remodel to enhance your living space. This is when an experienced architect comes into play.
At South Florida Architecture, we've literally seen it all. With over a half-century of design experience, it's basically second nature for us to maximize the space in a home. Whether that means knocking down walls when necessary, creating an open floor plan or restructuring a kitchen to improve functionality, an experienced architect won't waste any valuable space in your home.
Expanding
Many families have an emotional connection with their current home, but simply out-grow it. Expanding your home is a great alternative to packing up and moving, while continuing to create memories in that home for a lifetime. But just like a remodeling project, expanding the square footage is a very meticulous and detailed process. If you're looking to add bedrooms or bathrooms to your home, the proper design is critical. It needs to flow as if people wouldn't be able to tell there was an expansion project that occurred.
We've often seen projects completed without the assistance of an experienced architect that fell short of expectations. For example, repurposing existing rooms is something that should always be considered when expanding. Can an office be transformed into a bedroom? Is there a small bedroom that can be turned into a large closet? Or can a closet possibly be reconfigured into a laundry room? Whether any of these make sense for your situation, all aspects need to be discussed so you're aware of the possibilities.
Licensed and Insured
When you decide your home needs to be remodeled or expanded, it's critical that you hire an architect that's licensed and insured. Failing to do research on the architectural firm you hire can result in a catastrophic outcome, ranging from poor work quality to legal issues.
South Florida Architecture is licensed and insured and would love to design the layout for your new and improved home! The goal behind each of our projects is to exceed our clients' expectations with our service and in the product we deliver fueled by the inspiration of our clients' vision. We apply our experience and skills to develop the architectural solution to meet your needs.
Bonita Springs (239) 777-0616
Naples (239) 778-6694