The Role of a Commercial Architect
Wed, Dec 18th, 2019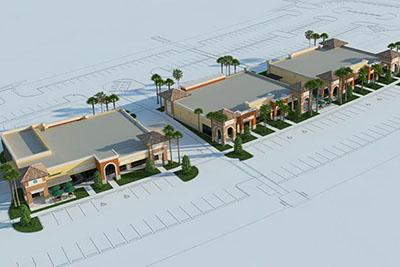 While many architecture companies specialize in either residential or commercial design, what really separates South Florida Architecture from the competition is we are experts in both fields.
Whether you're designing a home or a business, architects generally follow fundamental steps such as site evaluation, design concept and finalization, blueprint, etc. In this blog, we'll zero in on the duties of a commercial architect and why these details are so important.
A Business Mindset
Unlike designing a residential structure, a commercial building usually accommodates a large group, or groups, of people on a daily basis. The amount of foot traffic must be taken into consideration when implementing the design. This will dictate the daily flow of operations, not only for employees, but for consumers as well.
Understanding consumer flow takes research and knowledge of sales psychology and consumer trends. The design and layout of a commercial space determines customer decisions, along with the overall perception of brands and products.
Thinking Ahead
It's critical for a commercial architect to have an eye for future development. As the industry evolves, can the building evolve with it? Is there a competitive advantage the space can provide?
South Florida Architecture recognizes trends in our industry to help gain a competitive edge, allowing you to grow with your business space.
Who Needs a Commercial Architect?
A commercial architect is necessary for both new construction or major renovations for a business. Florida Building Code requires all commercial projects be designed by a licensed architect. Restaurants, retail, offices among many other examples all benefit from the services of an experienced commercial architect.
South Florida Architecture
At South Florida Architecture, we abide by all coding and regulation laws while providing our own professional creative touch. As commercial architects, we take special design accommodations into consideration, such as; lighting type and placement, storage, elevators, stairs and lobby design, among a multitude of other factors.
If you or someone you know is looking for an experienced and reliable commercial architect, have them call South Florida Architecture!
(239) 777-0616 (Bonita Springs)
(239) 778-6694 (Naples)