Selecting a Commercial Architect
Wed, Jun 19th, 2019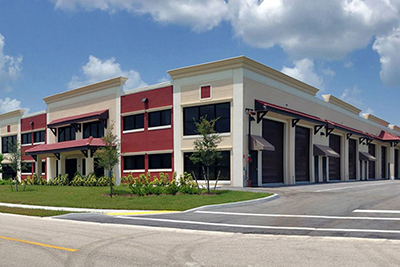 As a society, we now have the luxury of literally having the world's knowledge at our fingertips. This can make daily tasks more convenient and decision making a decisive process. But some circumstances call for a more in-depth analysis. In this blog, we'll discuss the necessary steps you should be taking to determine the right commercial architect that will drive traffic to your business through innovative and creative design.
Online Search
A basic Google search is a great place start when searching for a commercial architect. You'll get a glimpse at some projects they have completed and the services they offer. To get a feel for the experiences other business owners have had with the architecture company, look over the reviews and determine if you want to proceed with them.
Ask Other Businesses Who Have Used Their Services
Once you've narrowed your search down after looking online, don't stop there. Never be afraid to contact other business owners who have worked with that architecture firm. Ask question like:
Did the firm listen to details?
Did they provide high level service?
Were they prompt and timely?
Did they have good communication skills?
Were they open to showing you prior projects?
If the architecture firm has business owners willing to recommend them, that's definitely a good sign.
Are You Compatible?
At this point in your search, all of the architect firms you're considering are probably just about equally qualified from an experience and ability standpoint. When you meet with them, look for distinct qualities. For example, if you're looking for a specific layout and design scheme, communicate that to the architect and ask if they have any examples they can show you. If you will be working with more than one person, try and learn as much as possible about the individual you aren't meeting with (or ask to meet them) so there aren't any undesirable personality surprises.
Ask Questions
Don't forget to ask questions! Whether you think the question is "basic" or not, ask it anyway. The question could lead to beneficial information you wouldn't have received otherwise.
Communication is such an important factor between you and the architectural firm you choose. When you work with South Florida Architecture, we'll make sure your vision is carried out with architectural integrity and creative design. If your interested in starting a new project, give us a call and we'd love to meet with you and discuss any of your residential or commercial needs!
(239) 777-0616 (Bonita Springs)
(239) 778-6694 (Naples)