Commercial Architecture in Florida: Styles and Types
Tue, Jan 15th, 2019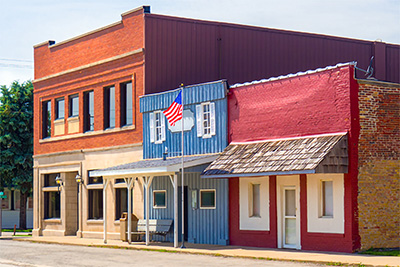 Choosing the right commercial architect in Florida isn't just a matter of finding a licensed professional. It takes research, interviewing, and exploring architectural styles to see which professional's skills align with the vision of how your commercial business should look and feel. Furthermore, how do you know great commercial architecture styles and types when you see it? After all, the process of designing commercial architecture and residential architecture are two completely different tasks.
Before you delve too deep into your hunt for a commercial architect, make sure you're familiar with the various styles and types of commercial architecture that are available. Understanding these design options, and what they look like, can help you narrow your search by focusing on commercial architects who utilize your favorites.
South Florida Architecture covers some of the most popular commercial architecture forms here in this blog post
What is Commercial Architecture Style?
When we say architectural "style", we are referring to the various details that are incorporated into an architectural building to give it a specific aesthetic. This can be anything from the building materials used to construct the commercial structure, to window patterns, architectural details, finishes and more.
You may be surprised to learn that not every commercial building has a defined style. Some rural and remote constructions build based on local materials, traditions and needs; this style is generally referred to as "vernacular." This term is used to describe trends or details that are isolated to a very localized population.
On the flip side of that same coin, a commercial building can also feature multiple styles in one structure. A blend of two or more defined architectural styles is not at all uncommon and can give a structure both uniqueness and character.
What is Commercial Architecture Type?
Now that you know what "style" is, it is good to understand the definition behind commercial architectural types. Although the two terms sound synonymous, they are not. The word "type", in relation to architecture, refers to the layout of the rooms within the building or its interior.
Type includes form and scale. Sometimes the design types can be matched to particular periods in history, but the lifespan of trends in architectural types can vary tremendously—from a decade to fifty years or more.
Common Types of Commercial Architecture?
Now let's talk about common types of commercial architecture. Many of these architectural types can be related to residential architecture styles; that being said, they are not one and the same. The function of commercial buildings means that the type of architecture will differ from that of a residential design, giving the building a very different final product than a residential home that shares the style's name.
Here are a few distinct commercial architectural design styles you will likely recognize, even if you aren't an architect yourself:
Georgia Style Commercial Buildings
The Georgia style covers both retail and office spaces. An early design, it was commonly found between 1880 and the 1950s. Picture the old, rural general stores with the barn-like wooden siding with a front-gabled or front parapet entryway, or the suburban corner stores with a bright red brick exterior. Symmetrical with an entrance flanked by large windows, the Georgia style commercial buildings are easy to recognize. Sometimes they stand alone; other times they are connected to other buildings as part of a commercial strip that lines a city's streets.
In the early 1900s, architects began to stretch the Georgia style into a multi-story retail-and-office setting. Although taller than the traditional Georgian commercial design, it still carries the same grand entryway recognizable from the street.
In the present day, you can find echoes of Georgia style commercial architecture within many of America's current popular styles, including Craftsman, Colonial Revivals and Neoclassical.
Greek and Gothic Revival Styles of Commercial Buildings
Common during the same era were the Greek and Gothic Revival styles of commercial architecture. Like their name suggests, they take their influence from the ancient Greek and Gothic styles of architecture. This includes the ornate use of columns, such as those you find in front of city banks, courthouses, and many government institutions and commercial buildings.
The Greek Revival style began in the 1850s and remained popular for over a decade. The Gothic Revival started in the 1850s as well, partially in response to the sheer austerity of the Greek Revival style. It brought pointed archways, steeply pitched gable roofs, and romantic asymmetry of the 17th century back to American architecture. It became a gentler contrast to the Greek Revival style.
Many other styles would make a comeback as Revivals in the late 1800s and early 1900s, including Tudor, Romanesque and Colonial.
Mediterranean Revival Styles of Commercial Buildings
In South Florida, the Mediterranean Revival style has remained very popular in both residential and commercial Architecture. In fact, they're almost iconic. Recognizable by its pastel exteriors, red tile roofs, parapets, and large, sun-embracing windows, this particular style is often constructed of wood or concrete. The Mediterranean Revival style is especially popular in shopping centers, offices, condominiums, apartments, and homes, where it is often paired with the French Renaissance style.
LEARN MORE ABOUT SOUTH FLORIDA ARCHITECTURE'S COMMERCIAL BUILDING SERVICES
Are you looking for a commercial architect in South Florida? Our highly experienced and amiable team can certainly help bring your commercial vision to life. Learn more about our Commercial Architecture services, including:
Multi-Family
Condominiums
Senior Living Facilities
Retail Spaces
Office Buildings
Tenant Improvements
Contact us today to discuss your project and receive a complimentary estimate!